Juice or smoothie?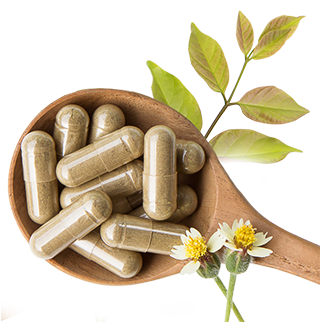 Juice or smoothie?

As you know, there are numerous debates on the topic of healthy eating that surround us from all sides. Are dairy products healthy or are they the worst thing you can get into your body? Should we eat meat or will it impair our health? Which diet is best for weight loss? These issues, as well as many others that we have not mentioned, create heated discussions among people. Another debate that only adds fuel to the fire is the one that has healthier as the main question - juices or smoothies?

The juices, from those freshly squeezed and all the others, have received a lot of attention lately, due to their healthy appearance. However, they consist of fruits and vegetables, they are full of vitamins and antioxidants. But many experts explain to us that they are not really that healthy. The juices have a very low fiber content and are full of sugar, which is no surprise. Sugar can have a bad effect on your liver, ie it can lead to the formation of fat deposits and inflammation. Juices made from greens, such as kale or spinach, do not have fat that will allow vitamins and antioxidants to be properly absorbed by our body.

Smoothies are therefore superior to juices, at least according to nutritionists, because they typically contain many more nutrients than fruits and vegetables. Smoothie is made from a dairy or non-dairy component, nuts, seeds and protein powder, which is not an obligatory part of the drink. Each ingredient used for them is a healthy source of protein, calcium, healthy fats and many other healthy nutrients.

So, in the fight between juices and smoothies, smoothies convincingly win, because they are made from more ingredients that contain more things that are useful to our body. In addition, a real smoothie can be a substitute for one meal, while the same cannot be said for juice. If you have been looking for the right thing that can help you get your health in order, we advise you to turn to smoothies and choose your favorite flavors.

In addition, you can do much more for your health by eating right, exercising regularly and drinking enough fluids. Of course, supplements can also come to your aid, entering the scene like real superheroes, which will allow you to get the most out of your body, feel healthy, full of energy and satisfied.

One supplement, which ingredient has been used for more than four thousand years and was created as part of traditional Chinese medicine, is Ganoderma Lucidum. It can help you create the perfect balance of your mind and body, because it has been proven to have an effect that will help you keep your health under control, lower blood pressure, lower cholesterol and protect your liver from chemically caused damage. Ganoderma will also help your digestive tract and kidneys, creating a balance in your endocrine system, allowing you to feel better, more agile and healthier. Even if you are active, eat healthy and take care of yourself, Ganoderma Lucidum can help you maintain your youthful and healthy appearance.

Known in our people as Reishi mushroom, Ganoderma Lucidum contains polysaccharides, oligosaccharides, plant fibers, peptides and proteins, amino acids and minerals, which gives you the opportunity to compensate for the intake of all those elements that are mostly neglected in the diet, while some cannot even be taken. to that extent, no matter how much you take care of the food and groceries you consume. Ganoderma is recommended for athletes, recreationists, young and old people, because its long-term and regular use will have an effect on our immune system, without any side effects.

It is available in the form of soft gel capsules, and is suitable for everyday use. One capsule from nature will help you return your life to normal and achieve the harmony you dream of and thought was elusive. Can we agree that this is an opportunity not to be missed?
Related

Posts
Are supplements good for us?
There are numerous questions when it comes to exercise, proper nutrition and supplements that many people use...
Prepare for the flu season
As you may know, with the shift of winter and spring, there is a cold and flu season ...
Simple way to get the perfect balance in your body
How many times have you looked into the mirror, and felt unhappy with your appearance for any reason, and promised yourself that you will take more care of your health?